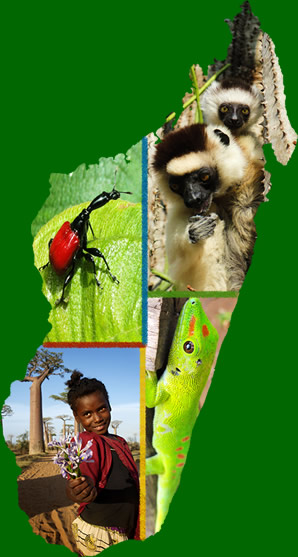 Madagascar Mozaic Tour is an incoming travel agency based in Antananarivo, Madagascar.
We are a nature passionate team, sensitive to the preservation of our natural heritage and aware of the benefits of a « responsible » tourism. With over 10 years experience, we offer tailor made tours and are specialized in ecotourism and adventure across the Big Island. We organize everything in our packages from your host on arrival, hotel reservations and car, domestic flights, excursions with local guides … Our tour guides are English speaking and nature lovers who love their country.
Why choose us?
We have extensive field experience and have a perfect knowledge of the country. We have vehicles suitable for any type of circuit and number of people.
We are totally independent therefore our advice on hotels, lodges and camps are totally impartial.
Our friendly and professional team will be happy to help you create the best itinerary to suit your interests, your time and budget.
We don't visit Madagascar, we discover it at the rythm of its nature and the friendliness of its people.
Our team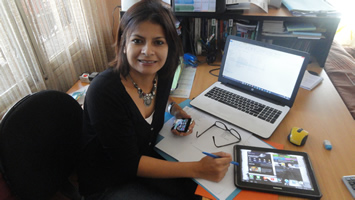 Vanina Razafinjatovo : General Manager
Passionate about nature and travel since young and having received an excellent reference during my Tourism studies, I join the Boogie Pilgrim Tour Operator team as responsible of ecotourism department. I specialize in nature travel, adventures and expeditions to the 4 corners of Madagascar. After 7 years of experience and rigorous work to satisfy the most demanding requests, I decided to launch into a new adventure creating Madagascar Mozaic Tour to put my experience to your travels.
Mickael Bassir : Product Manager
Graduate of Bordeaux Management University, I returned to Madagascar. Passionate about wildlife photography, I started as travel Guide and gradually discovers every corner of the Big Island. For over 10 years, I travel Madagascar off the beaten path in search of new wildlife attraction, eager to improve my knowledge and especially to be able to advise you on the best places visited. I join Madagascar Mozaic Tour to put my ground experience to your travels.